Fresh from the garden Zucchini Blueberry Muffins with Stresel Topping, made extra moist with olive oil and sour cream, are so incredibly delicious!
And they taste even better the next day!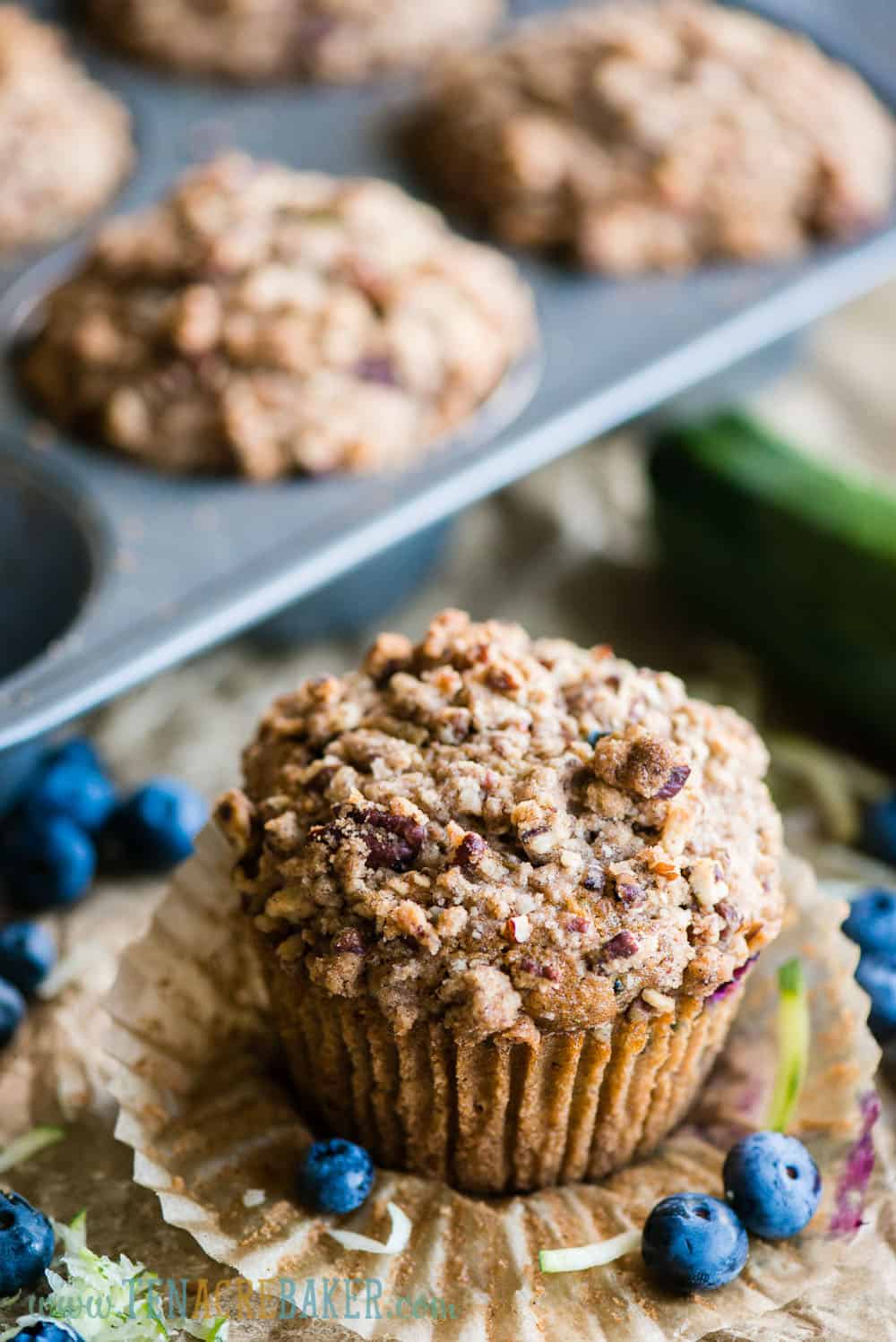 This post may contain affiliate links. That means that I will earn a teeny tiny (seriously, it's ridiculously small) commission on anything that you buy, at no added cost to you. By supporting me this way, I can deliver more homestead goodness! Read my disclosure policy here.