Hi! I'm Krissy.
In the summer of 2017, my family and I moved from a cookie cutter house in the suburbs with a small yard and approximately zero pets to a 10 acre property with 26 29 27 25 30 pets. Actually, I don't know exactly how many we have at the moment and it will probably change, so I won't even bother.
I have never been a very successful gardener.
I have never owned live stock.
On most days, I don't know what I'm doing, but I'm figuring it out.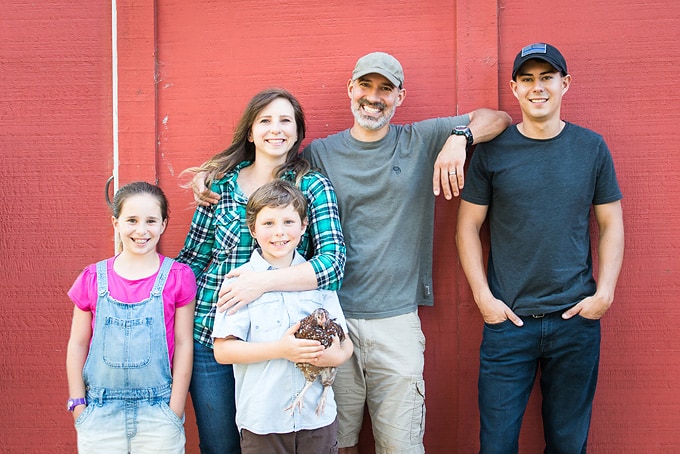 If you have ever dreamed of living on a farm, already have a large piece of property, or want to live vicariously through my many mistakes and occasional wins, then I hope you stick around for awhile.
My main "job" is my food blog, Self Proclaimed Foodie, but I started this blog because I wanted a place to share the recipes I create from the produce I grow and the amazing things I find at the farmers markets. I wanted a place to talk about chickens and goats. I could talk about them all day. I wanted to share my love of gardening and DIY projects. I want to inspire anyone who wants to make a change like I did or entertain anyone who doesn't.
Feel free to contact me anytime at [email protected] or complete the form below and I'll do my best to be in touch within 24 hours.